Plenteous Redemption Podcast
2020-08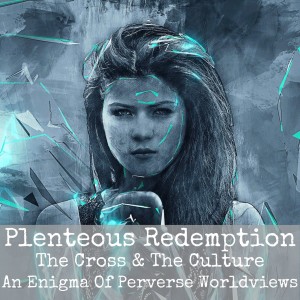 Monday Aug 31, 2020
An Enigma Of Perverse Worldviews   To learn more about Plenteous Redemption: https://plenteousredemption.com/   An enigma faces the Western world, that of a solution for our tired, our wearied masses who congregate in our streets. How can it be the wealthiest country in the world is inundated with scores of people who view city streets as they view toilets. They are not politically oppressed people. They freely speak their minds, often in the vilest of manners. In reality, the cities where these miscreants congregate often pass city ordinances granting them special protection. It's almost as though they were some indigenous tribe who should have been recognized for their previous ownership of respective lands. Unfortunately, the businesses and homes in the area immediately lose any right to reasonable ownership and safety of their property. These people have no fear of political or governmental repercussions, indeed they can go quite far with their wretched behavior.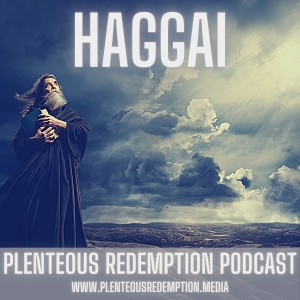 Saturday Aug 29, 2020
Plenteous Redemption Podcast  To learn more about Plenteous Redemption: https://plenteousredemption.com/   To watch the Video of this Podcast: https://youtu.be/P0nYo_368nM   The Old Testament book of Haggai picks up in the reign of Darius the king. Specifically in the second year, the sixth month, and in the first day of the month. While this gives us a fairly specific date, at least in reference to the reign of Darius, it doesn't reveal much about how we got here. There was a long process, in excess of one hundred years that relate directly to our arrival historically here in the book of Haggai. Join me as we track down Judah's biblical history.   www.plenteousredemption.com www.plenteousredemption.media www.youtube.com/c/PlenteousRedemption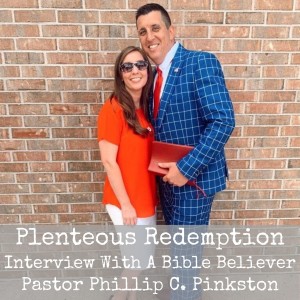 Friday Aug 28, 2020
To Learn More About Plenteous Redemption: https://plenteousredemption.com/   To Learn More About Pastor Phillip C. Pinkston: https://goodmanroadbaptist.org/ Interview With A Bible Believer | Pastor Philip Pinkston   Questions: What is your name and where do you serve Jesus Christ?  Tell us about the immediate members of your family?    Early Life: Where did you grow up?  What was life like for you as you grew up, what was the religious atmosphere?  Were you a rebellious or obedient teenager? Who was influential in your early life, in terms of preparing you for what would become your future?   Adult Life / Ministry: At what age were you saved, and how did you come to know the Lord Jesus Christ? How did you meet your Mrs. Priscilla and how did you convince her to marry you?How did you meet, how did you finally convince her? At what point in your life did you come to be interested in serving the Lord? How did you end up here in Southaven?And what was your initial role here at Goodman Road Baptist Church? After serving in the capacity as the Assistant Pastor for some time, you then came to be the Pastor, tell us a little about that process?Make sure to talk about Jim Gatlin Make sure to express brother Phil's patience in becoming the pastor was a blessing. From your perspective, what is the spiritual condition of the Memphis, TN, and North Mississippi areas? What has the King James Bible meant to your ministry?  How does your daily life reflect your faith in Jesus Christ? What advice would you give young men just getting started in the ministry?   Comparison/Contrast Questions: Call or Text? Book or Ebook? Math or Science? Coke or Pepsi? Cats or Dogs? Android or IOS? Sunrise or Sunset? Laundry or Dishes? Mornings or Nights? Coffee or Tea? Fruits or Vegetables? Sweet or Salty? Mountains or Oceans? Africa or Asia? City or Country? Summer or Winter? Serious or Sarcastic?